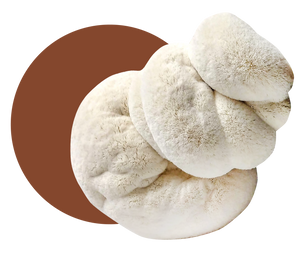 Our grow kits are designed for everyone! Professionally designed for fruiting at home, our kits are a great way to try different kinds of fresh mushrooms. Expertly made for all skill levels, our mushroom grow kits usually produce between half a pound to two pounds of mushrooms. Other factors such as the species of the mushroom, lighting, and overall growth environment can determine if there is more than one growth period (known as a flush). Our grow kits produce mushrooms quickly, with mushrooms ready to harvest between 4-6 days after you first start seeing growth.
HOW TO GROW YOUR MUSHROOM
STEP 1
Keep bag inside of the box. cut on the dashed X using your knife.
Leave the plastic flaps as is.
STEP 2
Out of direct sunlight, place your mushroom box on a counter or shelf.
Fold the box flaps down.
STEP 3
Mist the opening with a spray bottle at least three times a day. 10 sprays each time.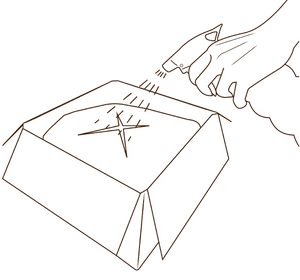 STEP 4
Watch your mushrooms develop. After a few days, small white bumps.
should start growing. Repeat Step Three every day for about two weeks until harvest.
STEP 5
Oyster Mushrooms are best harvested when mature. To harvest, twist the whole cluster together as you remove it from the block. When harvesting, a small chunk of sawdust will come off with the cluster. This should be cut off.